Does the Slide Dr. make House Calls?
For many years, we took the "Traveling Slide Show" on the road and clinics were given at the ITW, Eastern Trombone Workshop, and at many colleges and universities.
A partial list:
Curtis Institute of Music,
Indiana University,
University of Louisville,
Florida State University,
University of West Virginia,
James Madison University,
University of South Carolina,
University of Northern Colorado,
University of Washington.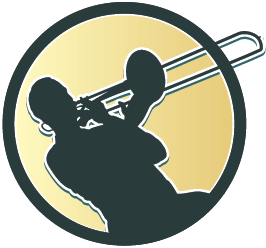 The Slide Dr. is available for limited clinics. Please e-mail ray@slidedr.com for availability and rates.

"As a touring musician... I've had my slide aligned by some of the best technicians in the country... I would HIGHLY recommend the Slide Dr.'s services!"
Megan O

"Slide Dr. work is brilliant. I went to him a few years ago and will always continue to bring my slides. Very fair pricing and superior customer service makes the Slide Dr. stand above with his work."
Jordon S

"This man is an absolute magician. I destroyed my slide at a football game and took it to the Slide Dr the next morning. He fixed it better than it was new in no longer than two hours... Every trombone player should have the Slide Dr check out his/her slide. Absolutely recommended!"
Luis R

"My slide was in terrible shape. It was slow and out of alignment. I sent my slide to the Dr. and it is a different slide. They did a fantastic job. I would definitely recommend them."
Jay W
Have a question?
Let's talk slides!
The Slide Doctor, LLC
Ray Splawn
5290 Dunroven Way
Dawsonville, GA 30534