How can I arrange to have the service done?
The business is running a 3+ week backlog of slides once they arrive in the shop. If you have a backup horn or a loaner, you are encouraged you to go ahead and ship the slide and lets get it in the rotation for service.
Appointments are accepted for in-the-shop setups. These are best made by phone at (770) 888-4111 or email at ray@slidedr.com
We have very nice birch plywood boxes available that have foam lining to ship your slide safely. During the years we have provided shipping boxes, we have made several improvements in quality and safety. Boxes are now provided with foam lining and we custom fit rigid foam on each end of the completed slide for shipping home. The use of the rigid foam has reduced the likelihood that the slide will be knocked out of alignment during shipping home. The latest improvement is to provide a cardboard box that will act as a sleeve for the wooden box.
The cost of the box is $25.00 plus shipping. The shipping usually runs between $25.00 and $40.00 to send the empty box to you. To order a slide shipping box, please click on the Box Orders Tab.
UPS, FedEx and Priority Mail are recommended ways to ship the slide.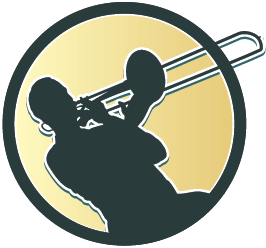 Be sure to insure the slide for the replacement cost of a NEW slide, usually $800 to $900 (More for Shires and other high-end models!)
Be sure to include your name, address, phone number, email address and any special instructions in the box!
The Slide Dr.'s address is:
Ray Splawn
5290 Dunroven Way
Dawsonville, GA 30534

"As a touring musician... I've had my slide aligned by some of the best technicians in the country... I would HIGHLY recommend the Slide Dr.'s services!"
Megan O

"Slide Dr. work is brilliant. I went to him a few years ago and will always continue to bring my slides. Very fair pricing and superior customer service makes the Slide Dr. stand above with his work."
Jordon S

"This man is an absolute magician. I destroyed my slide at a football game and took it to the Slide Dr the next morning. He fixed it better than it was new in no longer than two hours... Every trombone player should have the Slide Dr check out his/her slide. Absolutely recommended!"
Luis R

"My slide was in terrible shape. It was slow and out of alignment. I sent my slide to the Dr. and it is a different slide. They did a fantastic job. I would definitely recommend them."
Jay W
Have a question?
Let's talk slides!
The Slide Doctor, LLC
Ray Splawn
5290 Dunroven Way
Dawsonville, GA 30534