We've accumulated some videos for instruction and information. We hope to address some common questions. Your input, feedback and requests are greatly appreciated. Please contact us if you have any additional questions or recommendations for the Slide Doctor!
Introduction to the Slide Doctor
The Use of Polymers on the Trombone Slide
The Proper Way to Wrap a Cleaning Rod
Cleaning the Slide with Goddard's Brass Polish
Applying Great Slide Cleaning Polish & Slickcoat Sealant
Lubricating the Trombone Slide
The Slide Doctor Shipping Container

Over time we have compiled some thoughts and recommendations regarding frequently asked questions and information that may be of interest to the fellow slide enthusiast. Please enjoy and contact us if you have any questions or input!
What is a "Slide Setup?"A Slide Setup gets the slide action as fast and smooth as the components will allow. Please note, many of the outer handslides require disassembly in order to maximize the results of the slide setup. A Slide Setup includes:...
read more

"As a touring musician... I've had my slide aligned by some of the best technicians in the country... I would HIGHLY recommend the Slide Dr.'s services!"
Megan O

"Slide Dr. work is brilliant. I went to him a few years ago and will always continue to bring my slides. Very fair pricing and superior customer service makes the Slide Dr. stand above with his work."
Jordon S

"This man is an absolute magician. I destroyed my slide at a football game and took it to the Slide Dr the next morning. He fixed it better than it was new in no longer than two hours... Every trombone player should have the Slide Dr check out his/her slide. Absolutely recommended!"
Luis R

"My slide was in terrible shape. It was slow and out of alignment. I sent my slide to the Dr. and it is a different slide. They did a fantastic job. I would definitely recommend them."
Jay W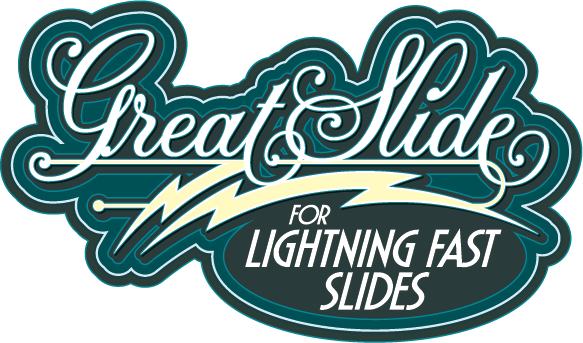 Great-Slide© is a new polymer product developed & provided exclusively by the Slide Doctor!
Great Slide Cleaning Polish removes oxidation and contaminants from the inside of outer trombone tubes, as well as from the external surfaces of all brass instruments.
Great Slide Slickcoat Sealant provides maximum polymer protection against oxidation and contaminants to the inside of outer trombone tubes, and it delivers an ultra slick sealant that minimizes friction between inner and outer trombone tubes, resulting in ultra smooth slide action.
Have a question?
Let's talk slides!
The Slide Doctor, LLC
Ray Splawn
5290 Dunroven Way
Dawsonville, GA 30534